She Village Outdoor Development
---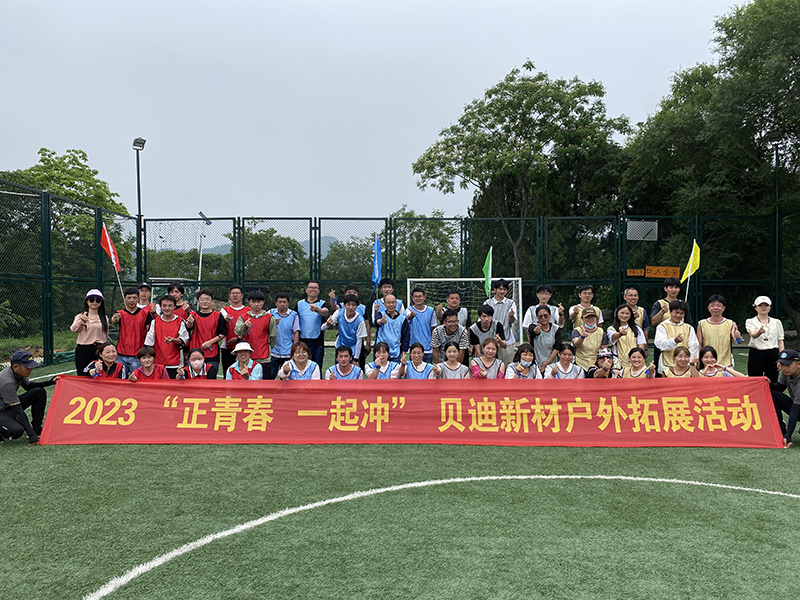 In order to enhance the teamwork ability of employees and cultivate their proactive spirit, Nanjing Beidi New Material Technology Co., Ltd. held a unique outdoor training camp on May 31, 2023. The location of the training camp was chosen in She Village, Jiangning District, Nanjing City, the first ancient village with beautiful scenery, so that employees can feel the charm of Nanjing's history and culture while enjoying the nature.
The theme of this outward bound training camp is "Be Youthful, Go Together", which aims to stimulate the youthful vitality of employees, encourage employees to challenge themselves bravely, and jointly meet future challenges and opportunities. Those who participated in this event were the grassroots employees of the company. They were divided into four teams, namely the youth team, rocket team, bumblebee team and ice factory team. Each team has a resounding slogan, a distinctive logo, and a united slogan.
During the event, the four teams conducted a number of interesting and challenging game competitions, including dodge ball, fruit lianliankan, post station pass book, tank battle and team Tower of Hanoi, etc. Each game tested the intellectual, physical, collaborative and communication skills of employees. Each game has certain points rules, and finally the winner is determined according to the points ranking.
After a day of fierce competition, the Bumblebee team won the championship with a slight advantage and won the honorary certificate and prizes issued by the company. The other three teams also showed impressive strength and demeanor and won everyone's applause and praise. After the event, the participants expressed that they had gained a lot. They not only enhanced the friendship and trust among colleagues, but also improved their overall quality and team awareness. Contribute to the development of Di Xincai.
Through this outdoor development training camp, Brady New Materials demonstrated the humanistic care and corporate culture of the company, built a platform for employees to communicate and learn, and created a relaxed and pleasant working atmosphere for employees. Brady New Materials will continue to pay attention to the growth and development of employees, organize more beneficial and interesting activities, and create a warm and harmonious family for employees.