Donation to Jiangsu Women and Children's Welfare Foundation
---
In September 2022, Nanjing Bready Advanced Materials Technology Co., Ltd. donated totally 40,000 yuan to Jiangsu Women and Children's Welfare Foundation. The safety care package includes:
1. Children's safety schoolbag. This schoolbag is a multi-functional safety protection product. It mainly has the functions of preventing traffic accidents, preventing rain and falling objects, protecting the spine and calling for emergency help. Schoolbags are daily necessities for students. Linking schoolbags to children's safety can effectively solve children's safety hazards on their way to and from school.
2. Traffic safety yellow hat, children are naturally lively and active. The hat is brightly colored and equipped with reflective material, which can remind drivers and pedestrians to pay attention to avoid, effectively prevent and curb traffic accidents, help children stay away from danger, and grow up safely, healthily and happily .
3. Safety education books, "Care for Life--Emergency Manual for Disaster Prevention and Mitigation for Primary and Secondary School Students" and "Campus Safety--Harmonious Campus Behavior Manual for Primary and Secondary School Students" are published by People's Daily Publishing House. They are illustrated with rich knowledge and can enable children to master certain knowledge. safety knowledge.
4. A set of learning stationery set for primary school students.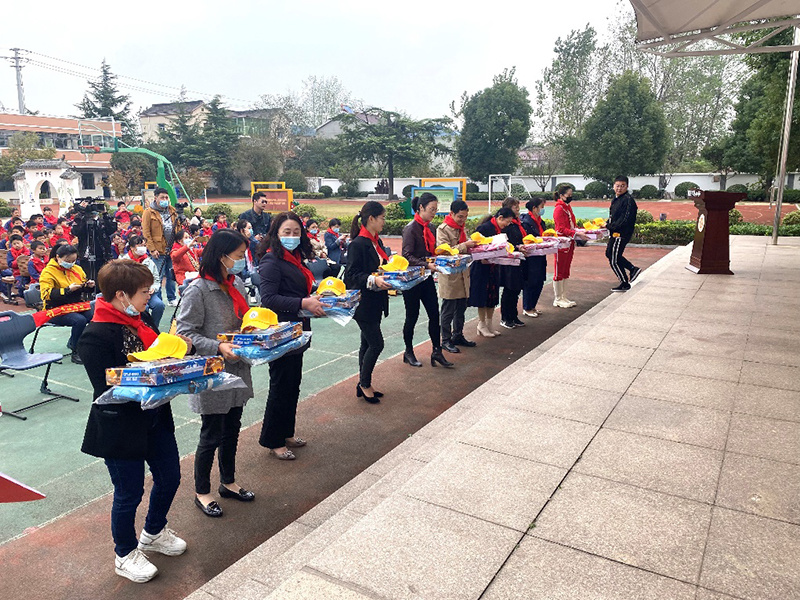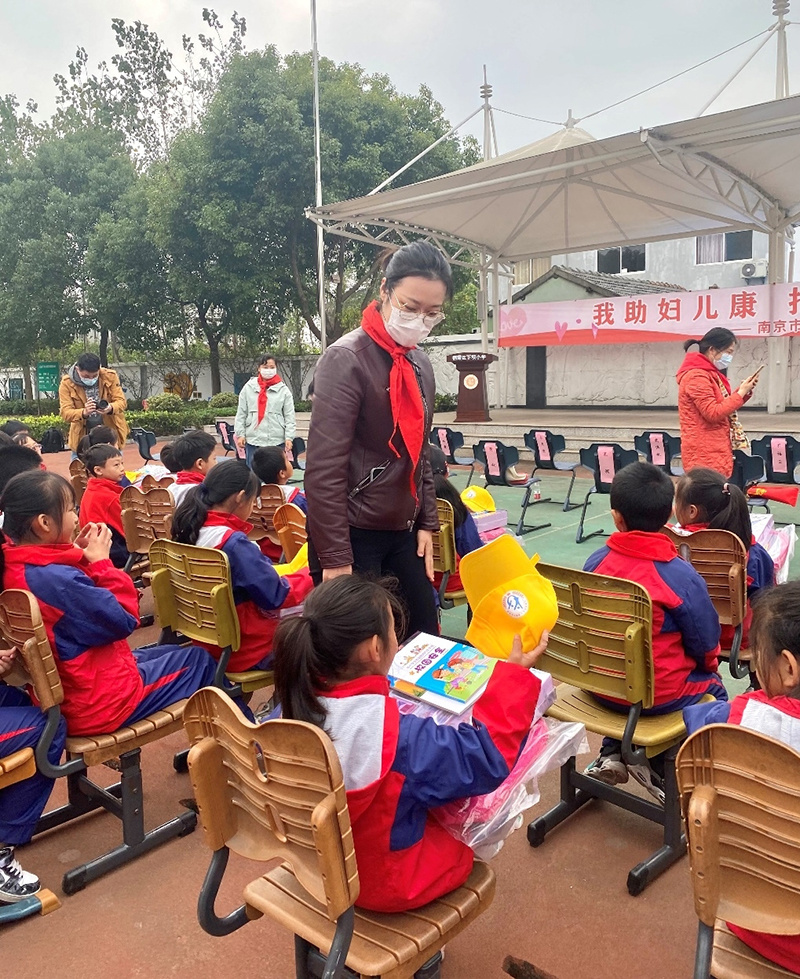 Nanjing Bready Advanced Materials Technology Co., Ltd. is a high-tech enterprise specializing in the research and development, production and sales of new functional materials. It has a number of national patents and honors. The company adheres to the concept of "technological innovation and serving the society". It not only provides customers with high-quality products and services, but also actively fulfills its social responsibilities, participates in various public welfare undertakings, supports the development of education, medical care, environmental protection and other fields, and contributes to building a better society. Contribute. The company hopes that through this donation activity, it can protect the safety of children on their way to and from school, so that they can grow up healthily and happily.
The Jiangsu Provincial Women and Children Welfare Foundation and the Chunhua Central Primary School in Jiangning District, Nanjing City, which received the donation, expressed their gratitude to Nanjing Beidi New Material Technology Co., Ltd. for its charity.
Jiangsu Provincial Women and Children Welfare Foundation website
https://www.jsfejjh.org.cn/index