The advanced generation TCL Lingyao QD-MiniLED TV X11G, with brilliant colors from Bready Advanced Materials
In April 2023, TCL's advanced generation TCL flagship QD-MiniLED TV X11G was officially released. It is understood that TCL QD-MiniLED combines the advantages of LCD and OLED, upgrading traditional surface light sources to pixel level point light sources. It adopts the "optical nuclear weapon" 100 micron level high luminous efficiency Mini LED luminescent chip and the industry's first wide-angle uniform lens, which greatly improves image quality in key dimensions such as brightness, contrast, and dynamic range, achieving no screen burning and more dazzling.
The secret weapon to achieve "No Burning Screen, More Dazzling" is the quantum dot film product customized and developed using Bready Advanced Materials.
The quantum dot film carried by TCL X11G uses quaternary quantum crystals this time, which means that the quantum material is upgraded from binary quantum crystals to quaternary quantum dot crystals, and the upgraded core becomes larger, which also increases the volume of quantum dot crystals. It brings 157% color gamut value (BT.709), 58.3% color purity improvement, 100000 hours of non fading, 10% brightness improvement, and △E<0.99 professional level color accuracy.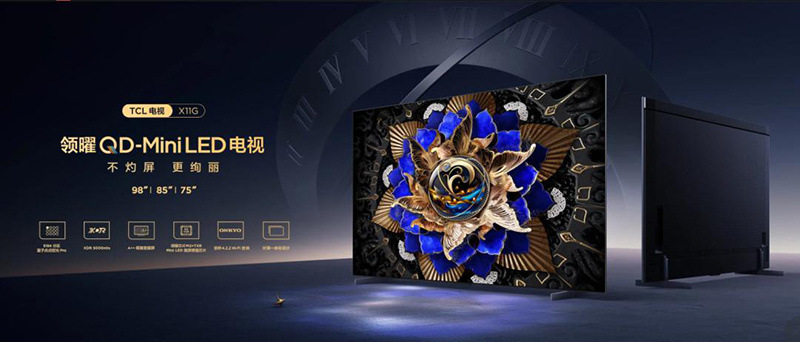 (Image Source: TCL official website)
Innovation by Advanced Materials
In this new product, Bready Advanced Material Quantum Dot series film products have helped TCL achieve innovation and integration of an advanced technological route, enhancing the excellent image quality experience while making the product more competitive.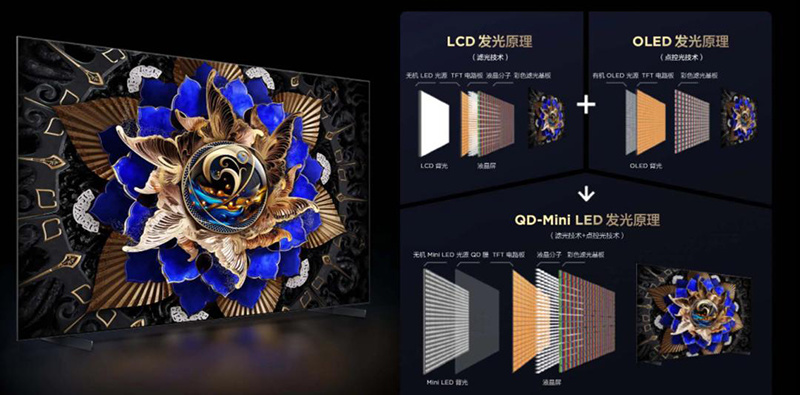 (Image Source: TCL official website)
Bready Advanced Materials is a leading provider of quantum dot materials and application solutions in China, with independently developed quantum dot synthesis and coating technology that can meet the personalized needs of different customers.
TCL Lingyao QD-MiniLED TV X11G is a deep cooperation achievement between TCL and Bready Advanced Materials. It is an innovative application of quantum dot technology in the display field, bringing unprecedented visual enjoyment to consumers.
The TCL X11G model is the world's first TV to achieve the "Dual 5000" standard - equipped with 5184 partition backlight and a peak brightness of 5000 nits, creating a collectible level impact on the quality of MiniLED backlight TVs on flagship models.
Mini LED backlight, as an important component of high-end displays, has extremely high requirements for luminous color. The addition of advanced quantum dot film materials from Bready can help Mini LED backlight achieve advantages such as higher color gamut, more accurate color performance, higher color purity, and longer display life.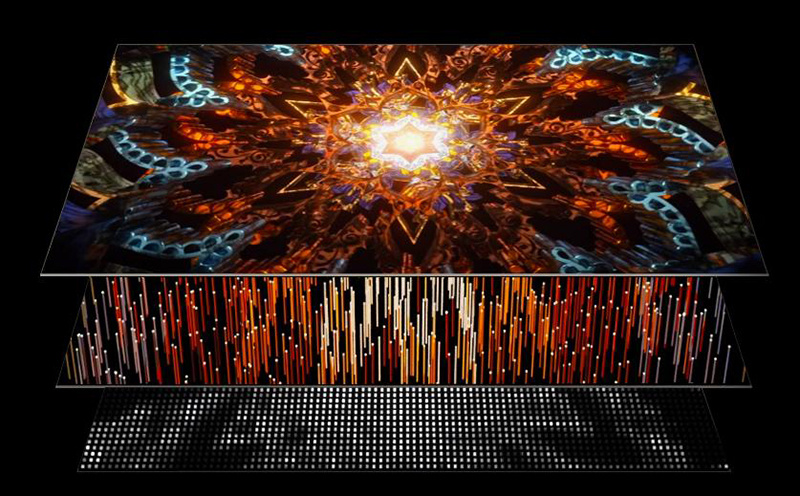 (Image Source: TCL official website)