HTC VIVE PRO 2, An Advanced Generation of Visual Effects that Unlocks the Immersive Experience Brought by VR
As a leading brand in the VR field, HTC VIVE has continuously updated its VR technology and products in recent years. This year, HTC VIVE has officially launched an advanced PC VR head display - HTC VIVE Pro 2, which not only upgrades its configuration but also brings users a more comfortable user experience.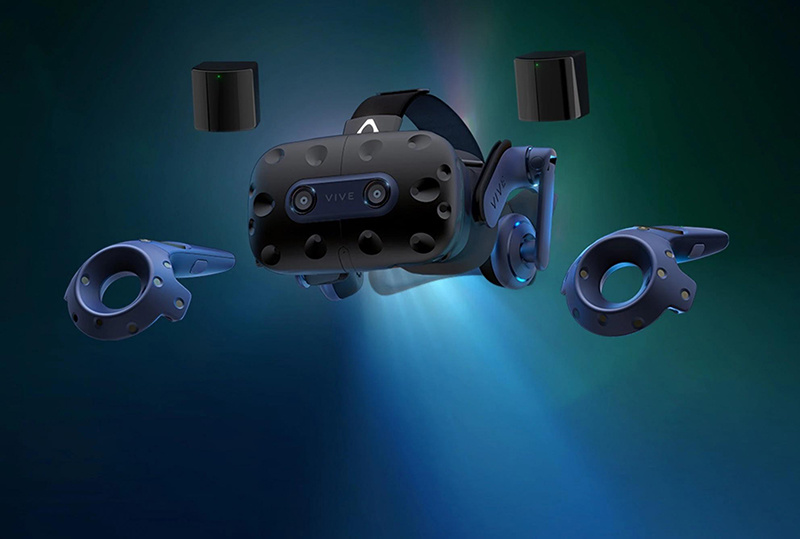 HTC VIVE official website
The HTC VIVE PRO 2 is equipped with a series of advanced quantum dot film materials from Bready, which can provide clearer, brighter, and more realistic images. Bready quantum dot film material is a university luminescent material made using nanotechnology, which can effectively convert the wavelength of the light source, thereby achieving a wider color gamut and higher brightness.
High 5K Fidelity.
Explore More VR Content with Outstanding Clarity, Presenting Finer Details through A Combined Resolution of 4896x2448.
Surrounding Environment, Panoramic View.
The 120°Wide Field of View (FOV) Expands Your VR Field of View, Better Matching the Human Visual Experience, Allowing Uou to Watch and Browse More Naturally.
Seamless Connection, Natural and Smooth Visual Effect.
120Hz Refresh Rate for Exceptional Visual Fluency. Provide Clearer Application Display Effects Based on the Creator's Needs.
Relieve Visual Fatigue.
Inter-pupillary Distance (IPD) for Better Viewing Comfort. When Wearing VR Headsets, Adjust the Pupil Distance through the Dial Design to Find the Appropriate Wearing Position.
*IPD - The Distance Between the Centers of the Pupils, in Millimeters.
Accurate Tracking of Room Size.
With the precise SteamVRTM tracking function, you can cover your motion trajectory 360°, accurate to millimeters, keeping you focused at all times. Using VIVE Pro 2, sit or stand, or in vast multi user spaces.
Immersed in High-quality Sound.
The VR environment perfectly reproduces the original sound. By integrating 3D stereo sound effects and powerful amplifiers, Hi-Res certified headphones will provide you with an immersive high-quality sound experience.
Ergonomic Design with Balance and Comfort.
Excellent balance construction and adjustability. Comfortable to wear, suitable for VR conference activities with different durations and purposes. Suitable for users with various head shapes, head circumference, and vision, and even supports wearing glasses for use.