---
Sullivan awarded Bready with "China optical film market excellence innovation award"
---
Based on research and analysis of China's optical film market, as well as research and evaluation of related companies in the industry, Frost & Sullivan, the world's leading growth consulting company (hereinafter referred to as "Sullivan") awarded Nanjing Bready Electronics Co., Ltd. with "2017 China optical film market excellence innovation award". It was presented to Mr. Liu Yong, the Chairman of Bready, by Dr. Wang Xin, the global partner of Sullivan, vice president of global marketing and president of Greater China. This award is in recognition of the company's continuous innovation and efforts in China's optical film industry. It also expresses the highly recognition and praises for Bready's unique product development and production mode, as well as its exploration and contribution to the optical film industry. With outstanding leadership skills and groundbreaking market insight, Chairman Liu Yong obtained the title of Scientific and Technological Innovation Entrepreneurial Talent of Ministry of Science and Technology Talent Promotion Plan (Ten Thousand People Program), and obtained the Scientific and Technological Talent Pioneering Award. He became the Honorary Professor of HuaiHai Institute of Technology and the Council Member of Nanjing Youth Entrepreneur Association as well. Chairman Liu Yong adheres the core business idea of "Innovation leads to the development, science and technology leads to the future", leading Bready to continue to provide customers with high quality products and excellent service and leading the development of optical film in the world.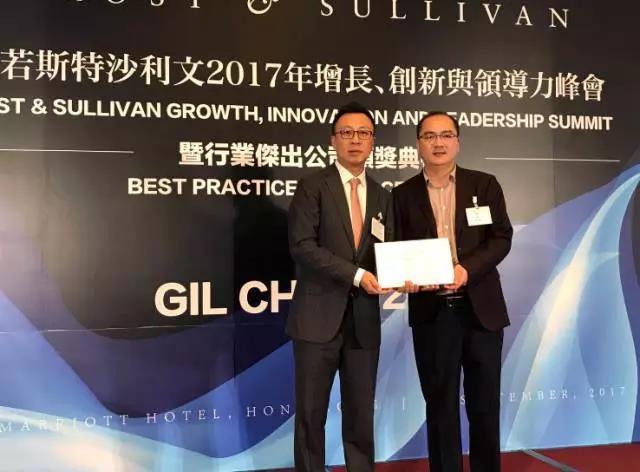 For the rapid developing of LCD flat-panel Display Market, the demand of optical film products increasing.
China has become a major producer and consumer of terminal consumer electronics such as mobile phones, computers, LCD TVs and so on. According to the data in the "2016 Electronic Information Manufacturing Operation"which promulgated by Ministry of Industry and Information Technology shows, the output of mobile phones, computers, and LCD TVs in China has reached 2.1 billion, 290 million and 160 million respectively, accounted for more than half of the global shipments. Benefiting from the strong growth of the above consumer electronics market, the LCD module industry is blooming. And as the core component of the backlight module in LCD modules, the demand for optical film products has also increased year by year.
The backlight module is usually composed of a backlight, a reflective film, a light guide plate, a diffusion film, a brightness enhancement film, and an outer frame. The principal is to pass the "point light source" or "line light source" provided by the backlight through layer upon layer optical films, to increase the luminous efficiency and converts into a high brightness and uniform surface light. In recent years, with the increasing demand for the cost reduction and constructer simplification of LCD modules, micro lens optical films with diffusion film and brightness enhancement film function and double brightness enhancement film with better brightness enhancement have been introduced into market, to meet different LCD module design requirements. It is expected that LCD modules will continue to develop in the direction of ultra-thinness and lightness in the future, which also puts higher requirements on the production process of optical film products.
At present, China's optical film market has a high dependence on foreign manufactures, and the production technology of high-grade optical film products has long been in the hands of the world's leading large manufacturers. More than half of the domestic backlight module manufacturers tend to buy optical base film products from Japan and Korea. In order to promote the upgrading and transformation of China's optical film and other new materials industries, MIIT unites NDRC, MOST and Ministry of finance formulated the "Guideline for the development of New Material Industry" in January 2017, proposing a stable supply of advanced basic materials in the future, and the integrated supportability of key strategic materials should over 70%, the new material innovation capability is continuously improved, the industrial system is initially improved, and the key direction of material development is clarified. As the film material industry has become one of the emerging industries supported by the state, the optical film market in China has also achieved rapid development. The annual growth rate is expected to exceed 20%, and the dependence on foreign companies will gradually decline.
Advanced optical film production technology of Bready is unique in China's optical film industry and with rapid development
Bready is committed to producing high quality display optical film products through continuous technological innovation and excellent research and development. Bready deepens the pragmatic cooperation with upstream raw material manufacturers, designs scientific and personalized workmanship and production processes according to the needs of customers, continuously develop new technologies, innovative processes, expands product application fields and develop markets. Bready has the technological advantages of producing the world's leading high-end optical film such as diffusion film and reflective film. It completes the entire production process in the high-grade purification workshop, with high-quality products, efficient service and excellent reputation, becomes high-quality supplier of companies as LGD, Hisense, Mi, Apple, BOE, Samsung, Microsoft and Sharp. Today, Bready is not only a national high-tech enterprise, a private technology enterprise in Jiangsu Province, but also established Nanjing (Bready) Polymer New Materials Engineering Technology Research Center, which has won the largest project support of Jiangsu Science and Technology Department —special funds support for the transformation of results.
By introducing and transforming the advanced film production process from Japan, Bready has developed an automatic line production technology for double-sided flexible ultra-thin light guide film by combining advanced technology in the fields of optics and materials science at Southeast University and University of Texas at Dallas. The production technology can comprehensively improve the quality of the light guiding film from size, appearance and optical characteristics, so that it has the advantages of ultra-thin, light weight and high brightness, can meet the current market demand and forward-looking technology layout, helping the adjustment of the structure of new display industry and promote economy to improve quality and efficiency. Excellent technical research and development team and keen market insight are the core competitive advantages of Bready in the optical film industry, helping Bready to continuously expand customer resources, expand market share and be in the leading position of the industry.
The Sullivan Award recognizes the company's outstanding performance and outstanding achievements in technological innovation, business model innovation and product innovation. With its innovative display optical film production technology, Bready is unique in the optical film market. Its automatic line production technology for producing high-quality double-sided flexible ultra-thin light guide film has a pioneering significance for China's optical film industry. Sullivan passed the strict approval and awarded "2017 China Optical Film Market Excellence Innovation Award" to Nanjing Bready Electronics Co., Ltd. based on the research on market position, growth potential, product characteristics and competitive advantages.
---