---
Notice on "Intellectual Property Lecture Hall" training
---
What is intellectual property?
How far are trademarks and patents from us?
What do you lose if you don't know how to protect your own intellectual property?
How should scientific and technological innovation and professional invention be counterfeited and prevented from infringement?
Do you know how to raise intellectual property awareness?
How can I increase my value through intellectual property?
Don't worry
A big bonanza is coming
▼
In order to popularize the intellectual property knowledge of Bedi partners,
Improve the comprehensive intellectual property capabilities of enterprises in an all-round way,
Our company will carry out "intellectual property Lecture Hall" training.
The relevant matters are hereby notified as follows:
First, time and place
Time: 15:00-17:00 PM, June 7, 2018
Location: Training Room, 3rd Floor, Building 9, Bedi
Ii. Training objects
1. All business related departments must participate (the list shall be separately notified to the person in charge of each department)
2. Remote video participation by colleagues of subsidiaries
3, other interested departments can attend
Iii. Training content
Lesson 1 Intellectual Property Protection
1. What is Intellectual property protection
2. The significance of intellectual property protection
3. How to protect intellectual property rights
4. Train instructors
presenter
Chen Suning, chief expert and senior Vice president of Betan Technology
Former Director of Policy and Law Division (Patent Enforcement Division) of Jiangsu Intellectual Property Office, Secretary General of Jiangsu Intellectual Property Research Association, member of Jiangsu Law Society, lecturer of Jiangsu Middle and Senior Cadres' Law Teaching Group, member of Law Enforcement Expert Group of State Intellectual Property Office, member of the fourth Patent Law Amendment Expert Group of State Intellectual Property Office, patent agent, arbitrator of Nanjing Arbitration Commission. He has been engaged in patent administration, legislation and law enforcement for a long time, and has compiled several intellectual property publicity textbooks, including Patent Application Textbook and Intellectual Property Publicity Textbook. On behalf of Jiangsu Intellectual Property Office, he has conducted academic exchanges on intellectual property protection with the American Chamber of Commerce, the Japan Council for the Promotion of Trade, the Korea Council for the Promotion of Trade, the government of Bavaria of Germany, and the Taiwan Intellectual Property Association.
V. Activity registration
How to apply: Badi Planning Department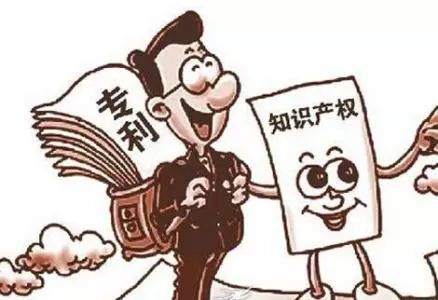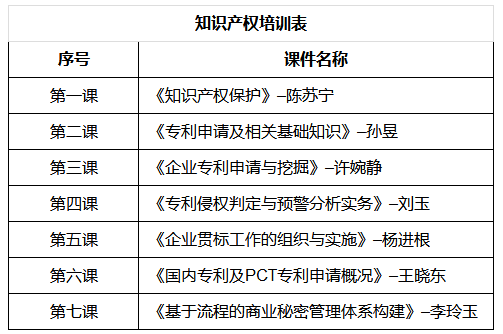 Note: The specific training time of other courses will be notified separately.
---