---
Warmly welcome the teachers and students of Jiangning Senior High School to visit Nanjing Bedi
---
On June 15, Bedi ushered in a young and beautiful sun. A group of excellent students and teachers from Jiangning Senior High School visited Bedi and exchanged views. The large visiting team, the energetic students and the enthusiastic service of the Bedi people make the company lively at once.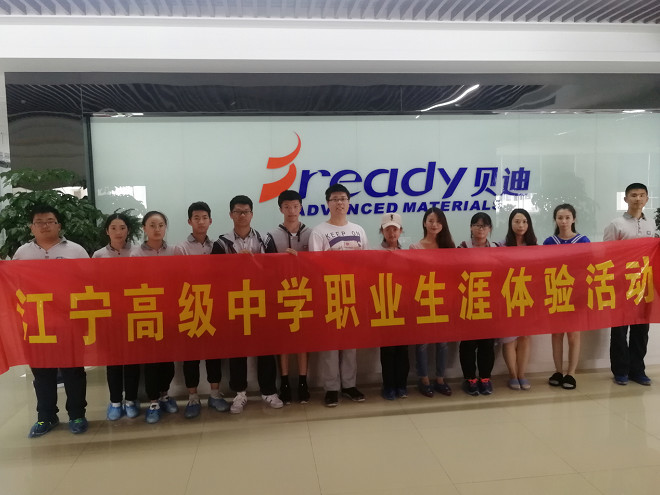 A full of youthful faces, filled with a happy smile, they are looking forward to, for Nanjing Bedi has been famous for a long time, this time to Bedi they are with questions, Bedi is what? Why is it said that Bedi is a good company? This visit, will be revealed one by one.
From the company's brand, history, subsidiaries, products, organizational structure, etc., Wang Fen, the director of personnel planning of Nanjing Bedi, gave a detailed explanation to the teachers and students present, let the students have a preliminary understanding of Bedi, understand that Bedi has such a large scale, such a fast growth rate, is closely related to the cumulative efforts.
Just two hours passed quickly, and the students were not satisfied. The essence of Bedi can not be understood in a short time, but at this moment, they have set their goals. Bedi is the best platform they choose, and it is a platform that attaches importance to cultivation and growth.
I hope the excellent students of Jiangning Senior High School can practice their professional knowledge in school and strengthen their study. Bedi and other students can join this big family and this platform with love, dreams and future!
---