---
Nanjing held the city's manufacturing entrepreneurs forum LAN Shaomin: Firm development faith, strengthen accurate service, continue to enhance the competitiveness of manufacturing development
---
On the morning of July 7th, the Municipal government held a symposium for manufacturing entrepreneurs.
Mayor Lam Shaomin delivered a speech
As one of the fast growing small and medium-sized manufacturing enterprises, Mr. Liu Yong, the chairman of Nanjing Bedi Electronics Co., Ltd. was honored to attend the symposium. He introduced the development status of the company to the mayor and the leaders attending the meeting, and discussed with the entrepreneurs on talent identification, technological innovation, product application and other aspects.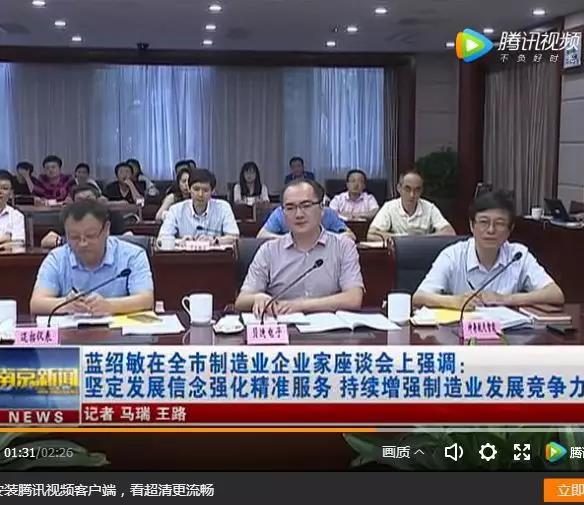 Mr. Liu Yong, Chairman of Nanjing Bedi, attended the symposium (second from left)
After listening carefully to what everyone said, LAN Shaomin pointed out that industry is the skeleton of the real economy and manufacturing is the leading force of industrialization. In the future, Nanjing will have a higher degree of urban primacy, a stronger ability to gather resources and elements, and a more and more favorable business-friendly, business-friendly and business-rich government environment. I hope you will have full confidence in the development of the manufacturing industry, seize the historic opportunity of the new round of industrial revolution, take intelligent manufacturing as the main direction, promote industrial technological transformation, optimization and upgrading, promote the digital, networked, intelligent and service-oriented manufacturing industry, and strive to seize the commanding heights in the new round of competition. I hope all of you will have full confidence in the future of Nanjing, seize the opportunity to accelerate Nanjing's promotion of the city's first degree, make full use of Nanjing's construction as a famous city of innovation, optimize the business environment policies and measures, and jointly create new advantages in the development of Nanjing's manufacturing industry. I hope you will have full confidence in the prospect of the enterprise, stick to the main business, focus on the main business, innovation and reform, characteristic development, not only hard to practice internal strength, but also bold innovation for breakthrough, seek business opportunities in innovation, achieve improvement in the reform, and constantly enhance the hard power, soft power and core competitiveness of the enterprise, so as to really win the initiative and seize the opportunity in the industry competition.
LAN Shaomin requested that the relevant departments of the city should sort out the opinions and suggestions put forward by entrepreneurs one by one, decompose the implementation of responsibilities, and seriously study and solve. We will give good publicity and guidance to the policies and measures already introduced to ensure their implementation. To the new situation and new problems encountered in the development of enterprises, we should further emancipate our minds, explore and practice, and give scientific policies. Through regular discussions, face-to-face service to enterprises, practical change of style, heart-to-heart communication, promote the government to further transform functions, optimize services, improve efficiency, provide more accurate services for the development of enterprises, and promote the development and growth of more excellent enterprises.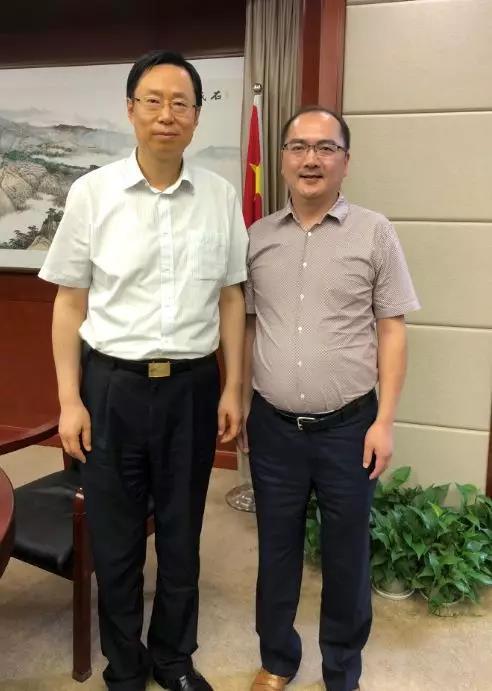 Mayor Mr. LAN Shaomin (left) and Chairman of Nanjing Bedi Mr. Liu Yong (right)
---