---
The 2019 Nanjing BeDI Annual Conference was successfully held!
---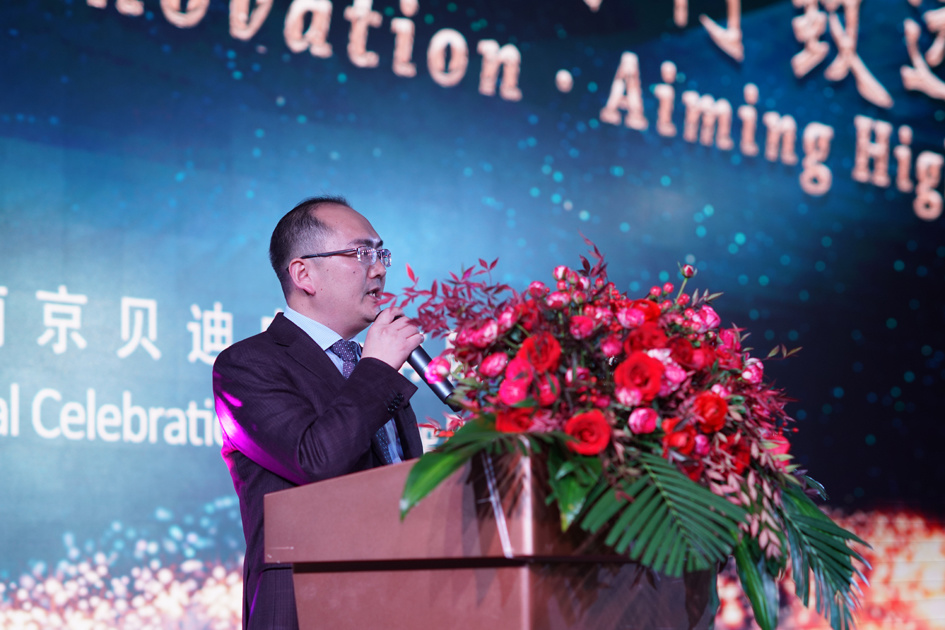 On January 25, 2019, Nanjing BeDI Annual Conference 2019 was successfully held in Jingfeng Marriott Hotel. The annual conference was themed "Innovation, Innovation and Development". Miao Xiumei, Deputy director of Jiangning District Government; The legal person of Lejin Electronics (Hangzhou) Co., LTD. Chui Mo, Tai; Russell Kempt, Vice President, Asia Pacific, Nanosys; Igor Emri, Vice President of the Russian Academy of Engineering, academician of the European Academy of Sciences, Slovenia Academy of Science and Arts, etc., was invited to attend the gala and deliver a speech. In addition, the guests attending this annual meeting also include He Tao, Deputy director of Jiangning High-tech Zone Management Committee, German KIT Professor Bernd Steffen, foreign Academician of Russian Academy of Engineering chief scientist of Baidi Company, Peng Qichao, deputy general manager of Jiangning Science Park Development Co., LTD., Bai Lingle, deputy general manager of Jiangning Science Park Development Co., LTD., investor representatives of the company, Customer representative and supplier representative, excellent staff representative of local subsidiaries.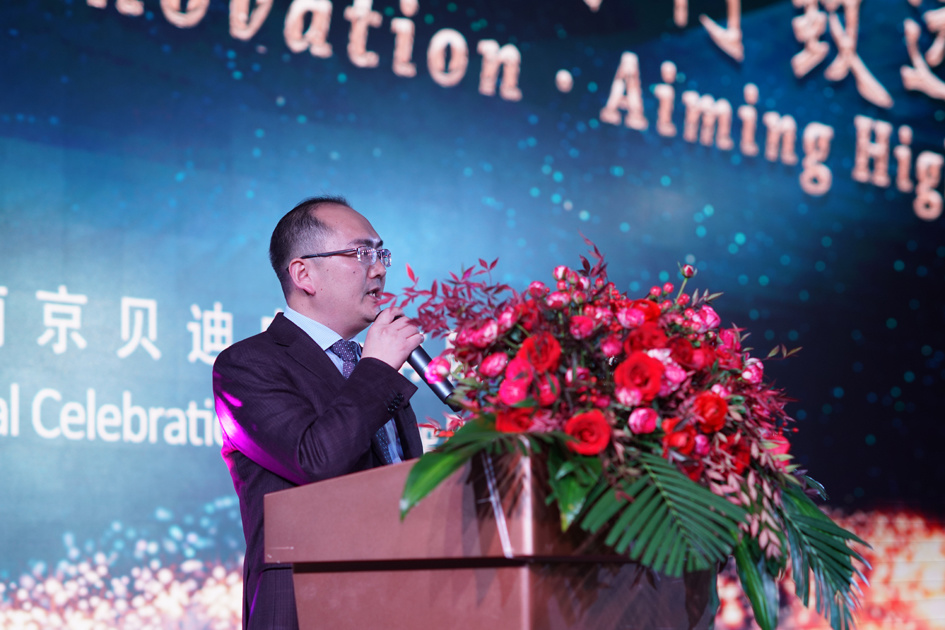 At the annual meeting, Chairman Liu Yong expressed his sincere thanks to the guests, partners and employees of Bedi. To sum up Bedi's achievements in 2018:
1. The application was approved for 50 mu of Chiwu Road land in Jiangning;
2. New Hangzhou Bedi New Materials, Bedi (USA), Bedi (Mexico), among which Hangzhou Bedi has been successfully mass produced;
Iii. We set up Lanuo Innovation Technology Research Institute and established Slovenia Overseas R&D Center, which won the award in the performance evaluation of new R&D institutions in Nanjing in 2018;
Four, light film products have also been selected in Nanjing emerging industries to promote the application of new products. In cooperation with Nanosys, a world-class quantum dot patent oligarch in the United States, we develop and produce quantum dot series products. Currently, quantum dot film for display has obtained customer certification and successfully prepared prototype;
V. Won the title of "Core Cooperation Unit" of Lejin Electronics (Hangzhou), and the title of "Nanjing Outstanding Legal Partner" of Xixing Electronics; Its subsidiary, Zhuhai Komi Optoelectronics Co., LTD., was awarded the title of "Excellent Supplier" and "Excellent Quality Cooperative Cooperation" by Beihai TPV.
6. Passed IATF 16949 standard, GB/T 29490 enterprise intellectual property management system certification;
At the same time, Liu Dong put forward new goals for the development of 2019, and called on all Bedi people to work hard together!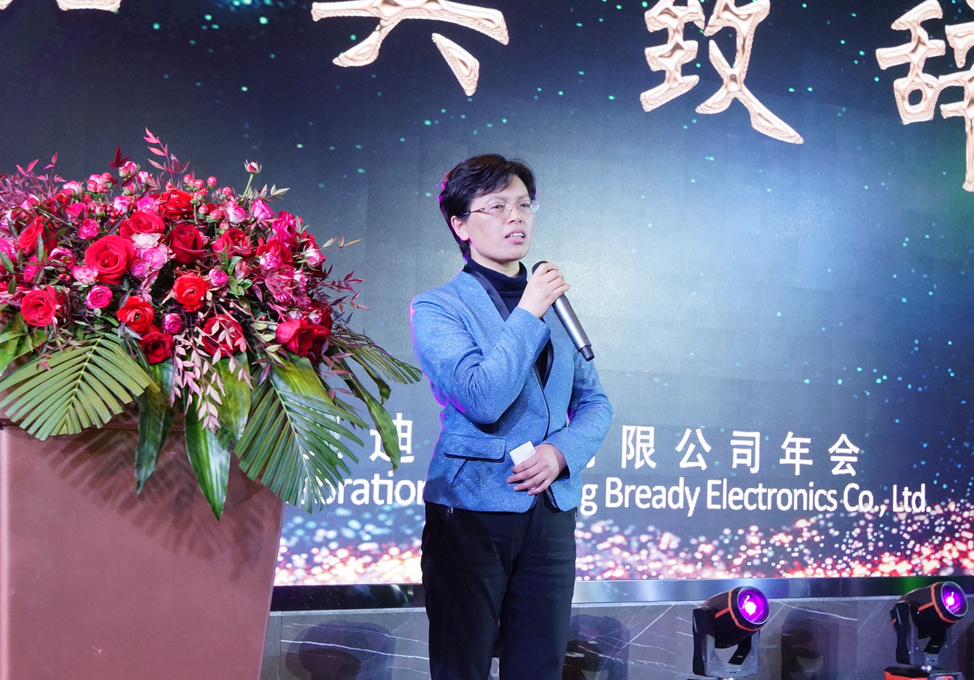 Miao Xiumei, deputy head of Jiangning District People's Government, expressed New Year wishes to Bei Di, and emphasized the promotion of innovation, talent and housing policies of Jiangsu province, Nanjing City, Jiangning District and Jiangning High-tech Zone governments. I hope that in the New Year, Bedi and Bedi's new research institute -- Lanuo can bear more fruitful fruits in innovation work!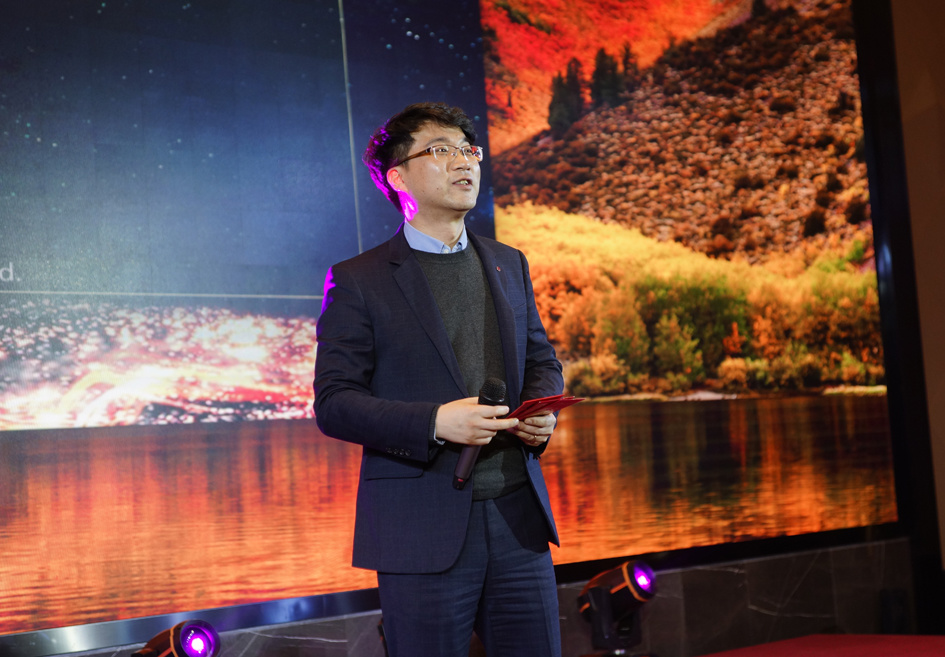 Lejin Electronics (Hangzhou) legal person long Cui Mo Tai congratulations and thank you 2018 Hangzhou Bedi new materials Co., LTD. Lejin Electronics (Hangzhou) full support. Hope to have better cooperation with Bedi in 2019 and create brilliant!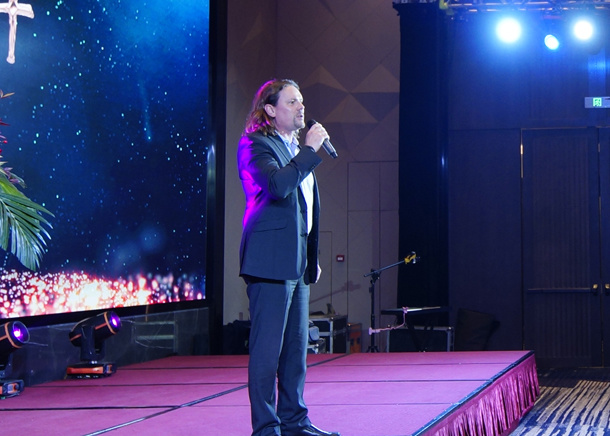 Russell Kempt, Vice President, Asia Pacific, USA Nanosys, one of the world's quantum dot patent oligarchs, addressed the Bedi Annual Conference. Mr. Russell feels very honored to develop quantum dot series products with Bedi. He is full of confidence in the continued cooperation with Bedi in 2019. We hope that the cooperation between Nanosys and Bedi in 2019 will be as lucky and auspicious as the Chinese zodiac in the New Year!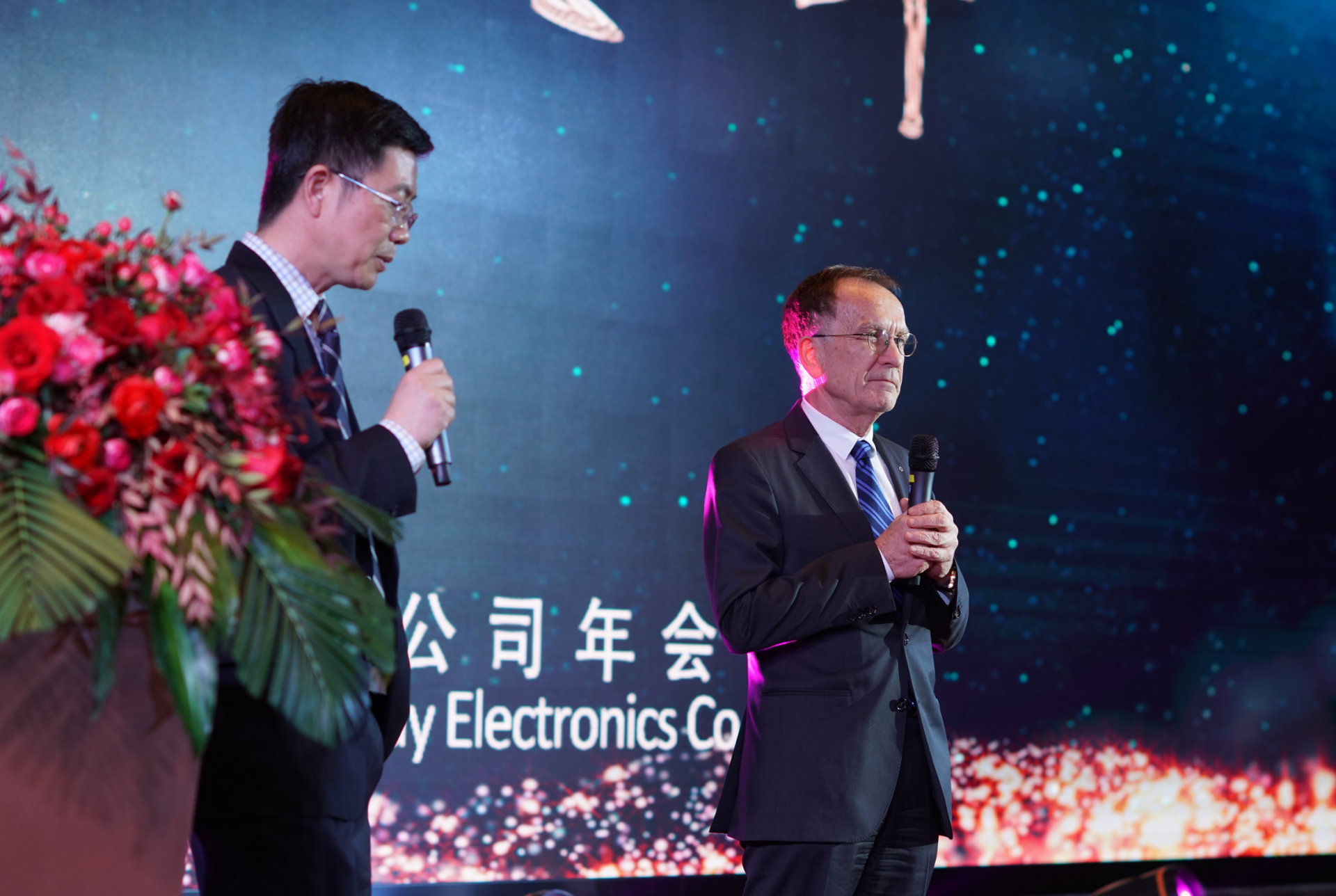 At the conference, Igor Emri, Vice president of the Russian Academy of Engineering, member of the European Academy of Sciences, Slovenia Academy of Science and Arts, expressed sincere congratulations and hope.
Professor Igor said that in the past year, Bedi has made great achievements in establishing plans for Lenuo (SI) research Center, SASA (Jiangning) Institute and CN-SI Foundation. Such forward-looking measures are the result of Bedi's innovative research and development. Professor Igor expressed his admiration for the support and service provided by the Nanjing municipal government, especially the Jiangning High-tech Zone government, to the innovation work of enterprises. Finally, the professor also expressed his sincere wishes for the future of Bedi!
This annual meeting has the active participation of Nanjing Bedi staff, Hangzhou Bedi's wonderful performance, more professional performing artists to participate in the show, diverse forms, wonderful! Ancient and modern, Chinese and foreign.
Let's review it.
Program 1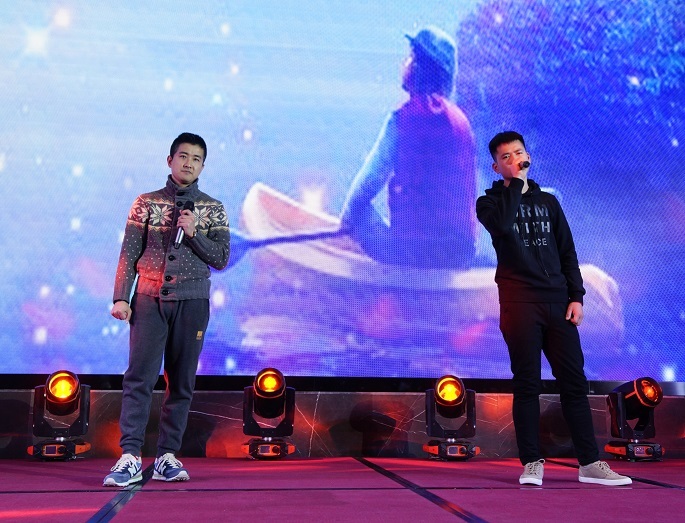 A series of songs - Looking up at the stars, one night in Beijing, the outside world
Performers: Warehouse - Shi Jian, Mexico - Yang Mingjie
As a young man with dreams, we will encounter many setbacks when we step into the society, but we have finally found a big family like Bedi. We have a team waiting for us no matter what the wind and rain!
Program 2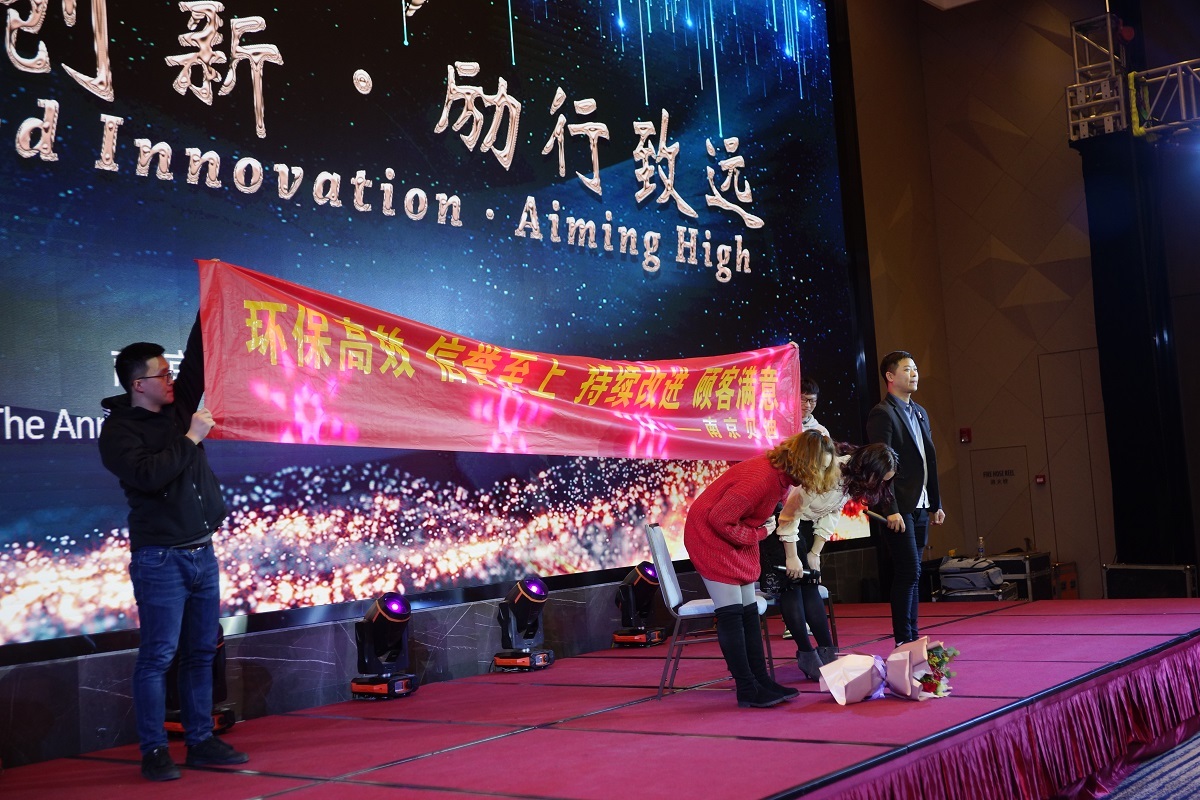 Skit - Working overtime
Performers: Production - Chen Xiaoyong, Quality - Chen Lihua, Quality - Huang Wanling
Employees work overtime for the development of Bedi, Bedi also provides a platform for each employee to create a variety of opportunities, 2019 Bedi all employees work together to build a new brilliant!
Program 3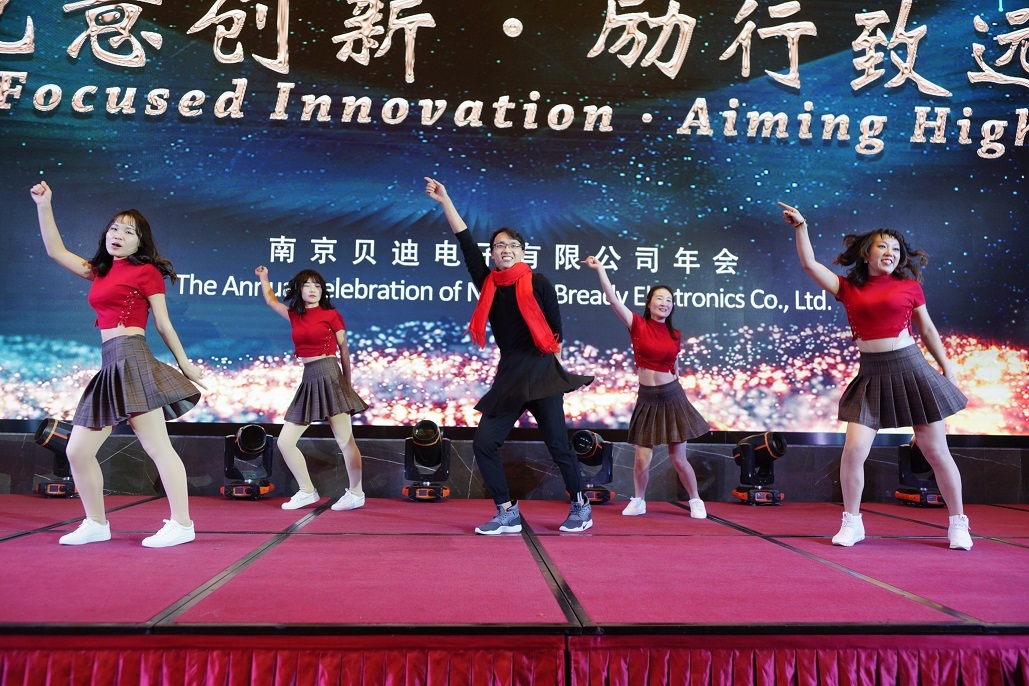 Dance - Calories
Performers: Production - Feng Shucui, Quality - Zhang Xiaomin, Quality - Dai Shoukui, Quality - Yao Rong, Quality - Lv Huaimin
This group of very dynamic dance, on the appearance of mobilize the atmosphere of the audience, the field of praise!
Program 4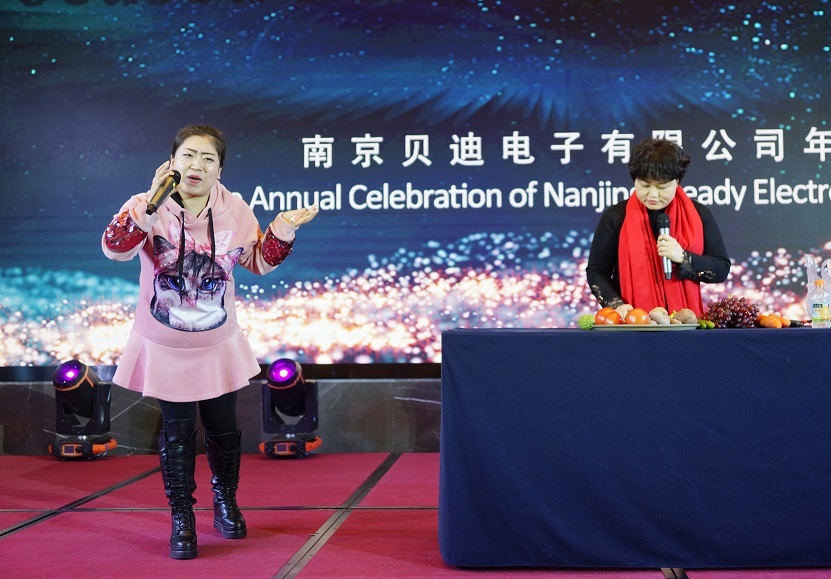 Skits - Sell vegetables
Performers: Hangzhou Bedi - Duan Biling, Hangzhou Bedi - Tang Ju
The story close to life was vividly portrayed by two colleagues of Hangzhou Bedi, which brought sincere blessings to the annual meeting of Bedi and added a strong flavor of the New Year!
Program 5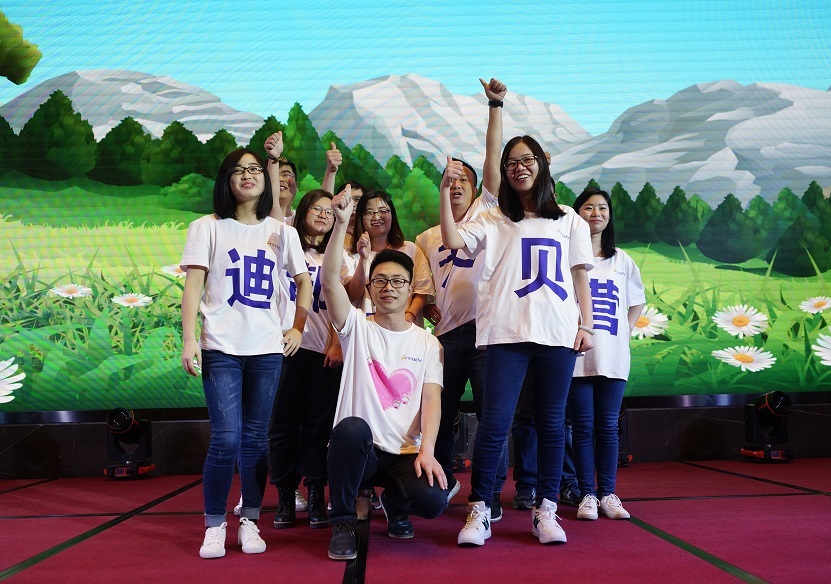 Dance. - Make it up every day
Performers: Zhang Wei, Chen Wenwen, Pan Hong, Chen Xing, Xing Lingling, Ding Ran, Mei Xun, Shi Xiangyu, Wang Cong, Pei Xijuan, Xia Hao
We are each other ahead of the lamp, the future is long, never abandon!
---
Creative Program -- Sand Painting "Bedi Story"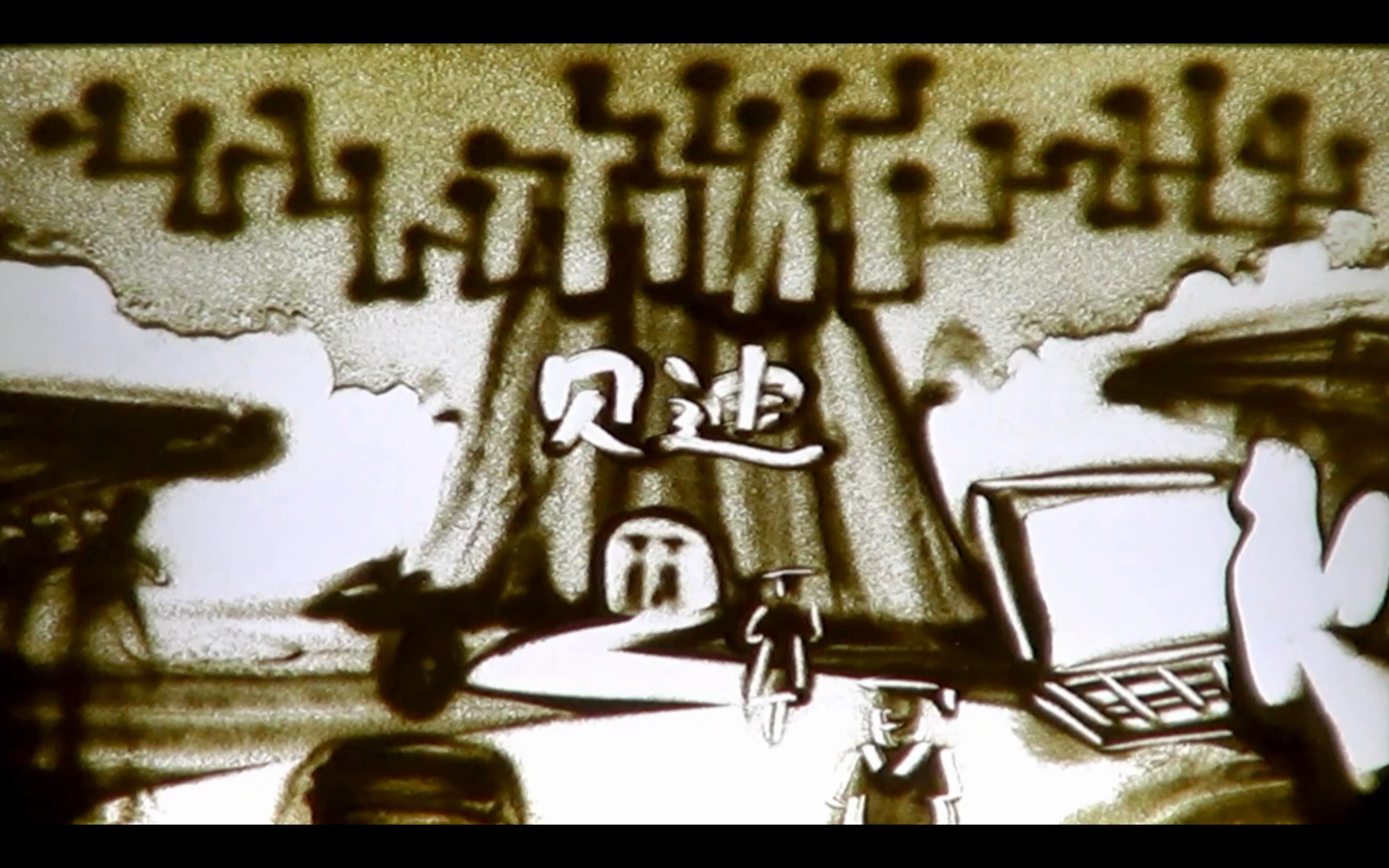 With vivid pictures and superb skills, the sand painting teacher told us the story of Bedi's growth.
---
In addition, we have two major performing artists on stage to celebrate the 2019 Bedi Annual Meeting!
They are Daughter's Love & Croatian Rhapsody, a guzheng solo by Chen Chuchu from PLA University of Science and Technology, and Don't Forget Your original Heart, a song by mezzo-soprano teacher Time.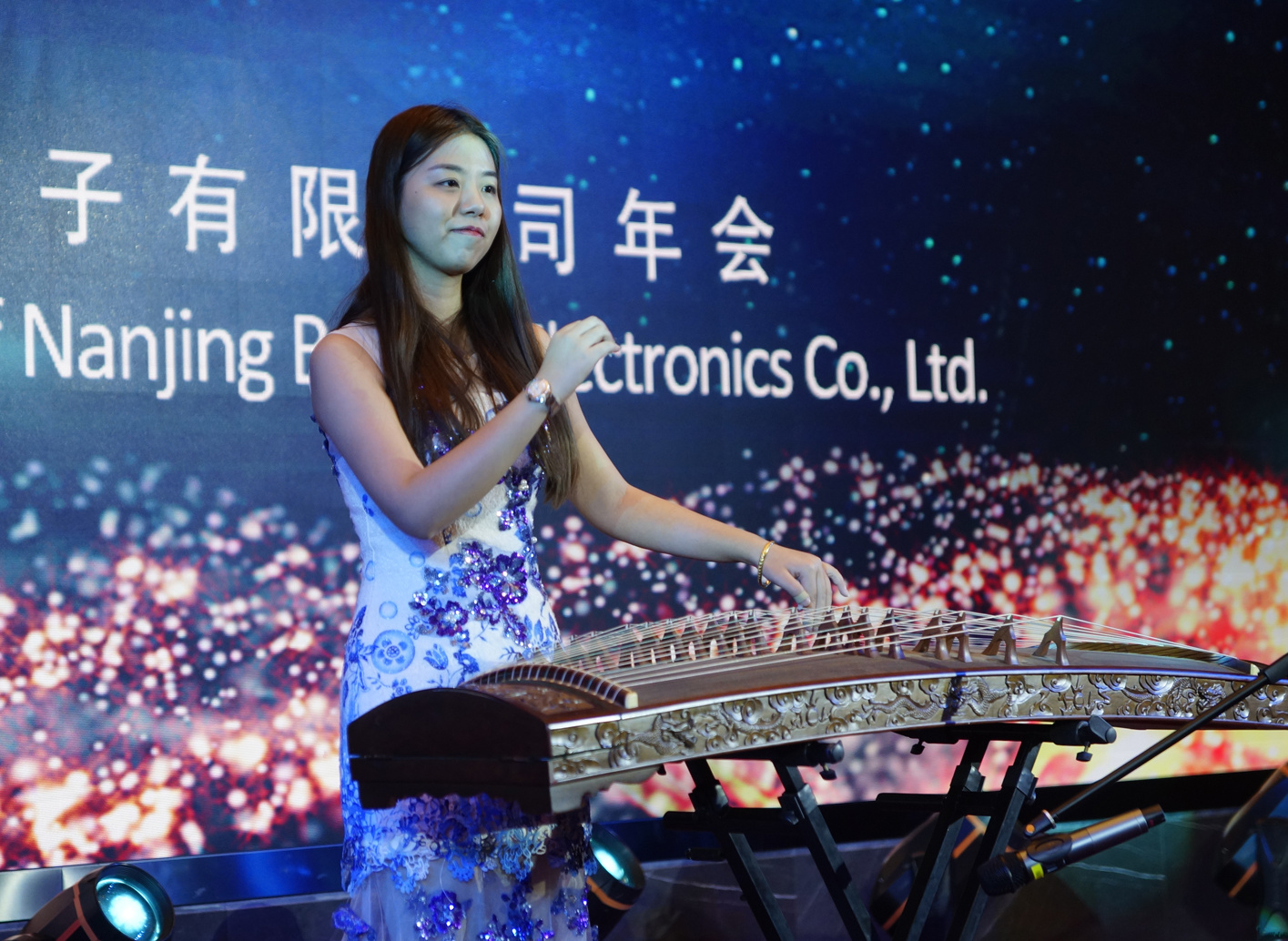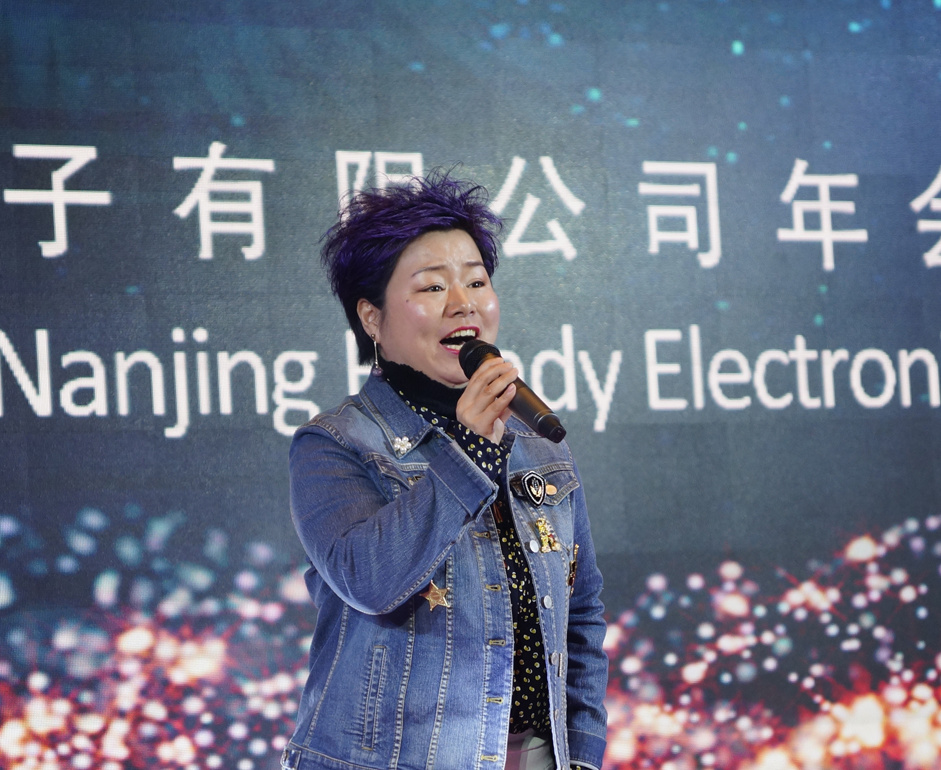 ---
Many wonderful programs have been served, everyone remember the original said program reward?
The bidding will be closed at 24 PM on February 22, please come to our wechat official account and cast your key vote.
---